Our Church
Mission:
To gather, grow, serve and share God's love and grace
Vision:
Alive with God's energy and inviting to all

Staff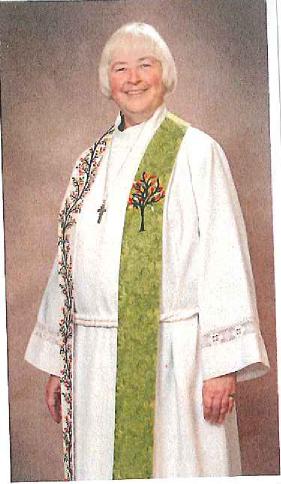 Pastor Joan


Tracey Huffstutter, Administrative Assistant

Arlynn Spresser, Music Director

Jim Neumann, Custodian
Congregation Council
The activities of our church are administered to mutually by our pastor, staff, and members of our congregation duly elected to the Congregation Council.

Executive Committee:
President, Vicki Martin
Vice President, Greg Chiu
Past President, Bud Meyer
Secretary, Tracey Huffstutter
Treasurer, Marie Cannell
Ex Officio Member, Pastor Joan Herbon
Committees & Chairpersons:
Fellowship, JoDeane Vekich
Properties, Greg Chiu & Bud Meyer
Christian Education, Pastor Joan Herbon
Worship/Music, Lorraine Klies & Jean Kropf
Social Outreach, Marge Brinkert
Finance, Cheryl Meyer
Staff Support, Greg Chiu, Vicki Martin, Jim Martin and Jean Kropf
Church History
Lord of Life Lutheran Church began the long road to reality November 17, 1965, with the purchase of 18 acres on Portage Road for the construction of a church and parsonage, as a new mission package of the American Lutheran Church. By December 1965 contracts were let to the builder and a call was extended to the Reverend Marvin Ritterling. With the aid of Mrs. Anna Lantis and Miss Carol Gehring, parish workers, people were contacted and on March 27, 1966, the first services were held at Lake Center Elementary School, with 80 people attending.

The constitution of the church was adopted on May 14, 1966, and the first council was installed the next day. Lord of Life was received into the Michigan District of the ALC on May 16. On May 22nd, 42 adults were brought into the membership and sixteen children were baptized. The first service was held at the church on Sunday, October 22nd, 1966.

The building was dedicated on May 28th, 1967. The first wedding was held on October 28, 1967.
In October 1969, Rev. Ritterling accepted a call to Gibsonia, PA and in March 1970, the Reverend Roger Herfindahl accepted the call to Lord of Life. The congregation graduated from mission status to self-sustaining congregation in March of 1973. Rev. Herfindahl left in July of 1976 and the Reverend Greg Bjornstad became our pastor in November of 1976. He left in February of 1980 for a congregation in Iowa.
In August 1980 the Rev. Gary Grieger was installed as pastor and remained pastor until his retirement in August of 2006, 26 years later.

On October 14, 2007, the Rev. Joan Herbon was installed as pastor.

Building upgrades included the addition of a truss roof over the fellowship hall in 1980 and on December 6 of 1987, Lord of Life held its first service in the new 275 seat sanctuary. Work continued through the following winter to renovate the former sanctuary and convert it into a Christian Education Unit. The building and new Allen Organ were dedicated on Sunday, January 31, 1988. At some point, a new garage and adjoining picnic shelter were erected.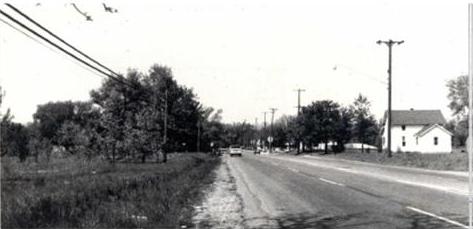 Portage Road looking North with future build site for Lord of Life on the left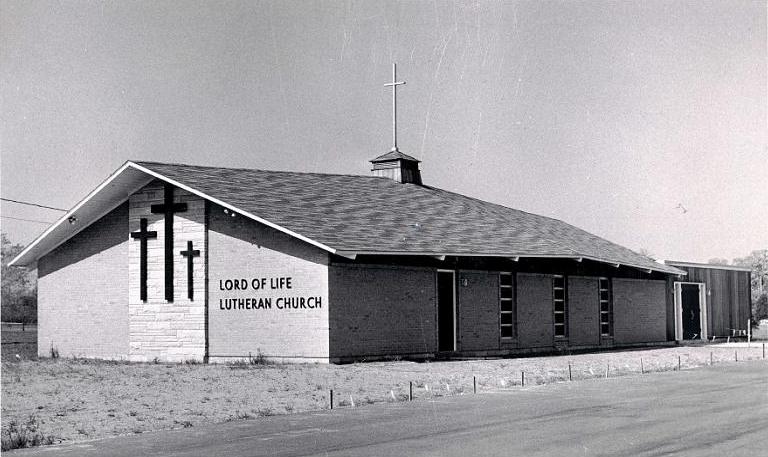 Lord of Life Church as it looked shortly after it was built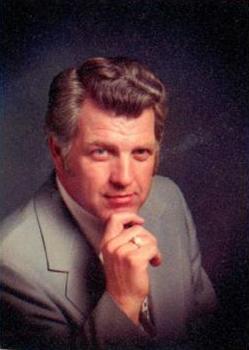 Our first Pastor, Rev. Marvin Ritterling (1966-1969)



Our second pastor, Rev. Roger Herfindahl (1970-1976)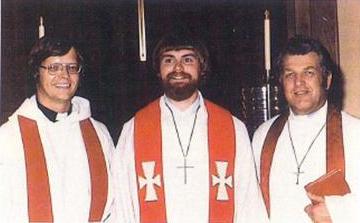 Our third pastor Rev. Greg Bjornstadt (1976-1980) with Bill Fink and former pastor Marvin Ritterling following Bill's 1978 ordination at Lord of Life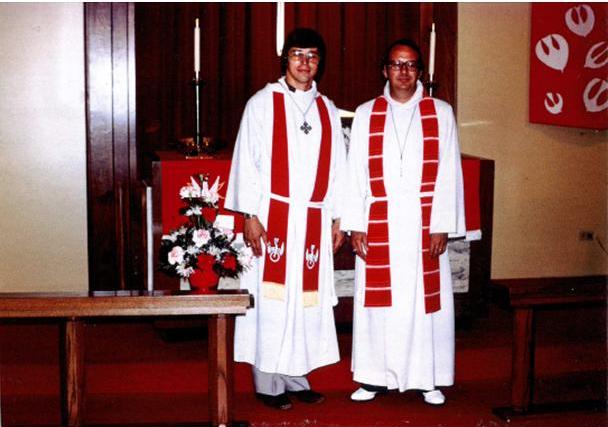 Our fourth pastor, Rev. Gary Grieger (1980-2006) shown here with Rev. Dr. Dean Piper on the occassion of Gary's installation at LOL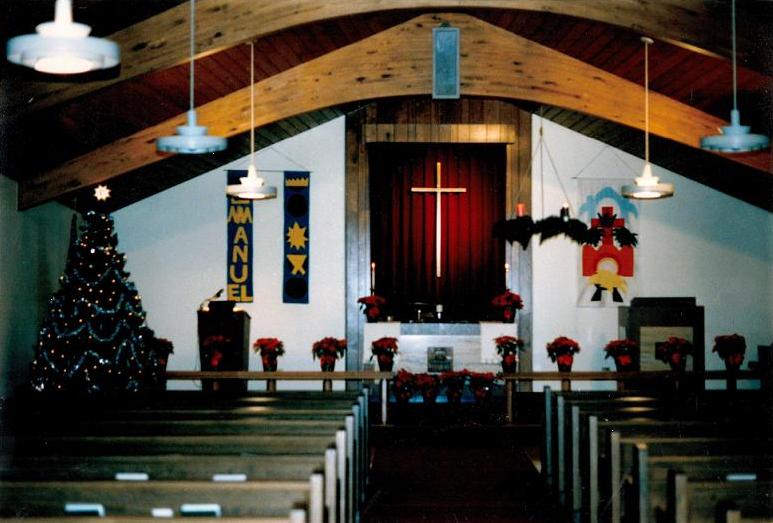 Picture of the old sanctuary at Christmas time, shortly after pews were installed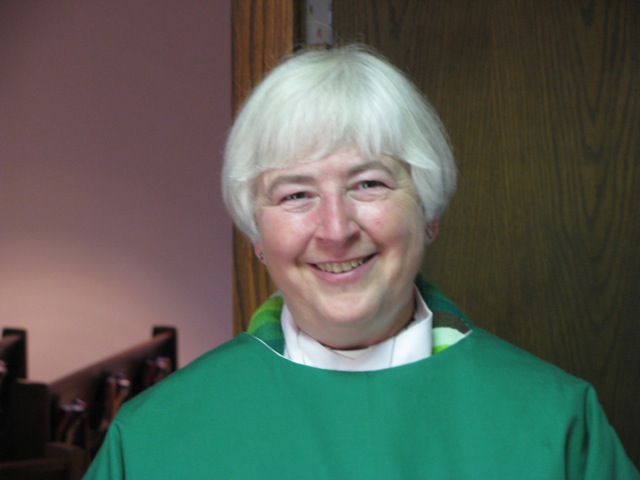 Rev. Joan M. Herbon (2007- current)
Copyright © 2023 Lord of Life Lutheran Church. All Rights Reserved.
Church Websites by Finalweb